Introducing Bladder Support Starter Kit by Uresta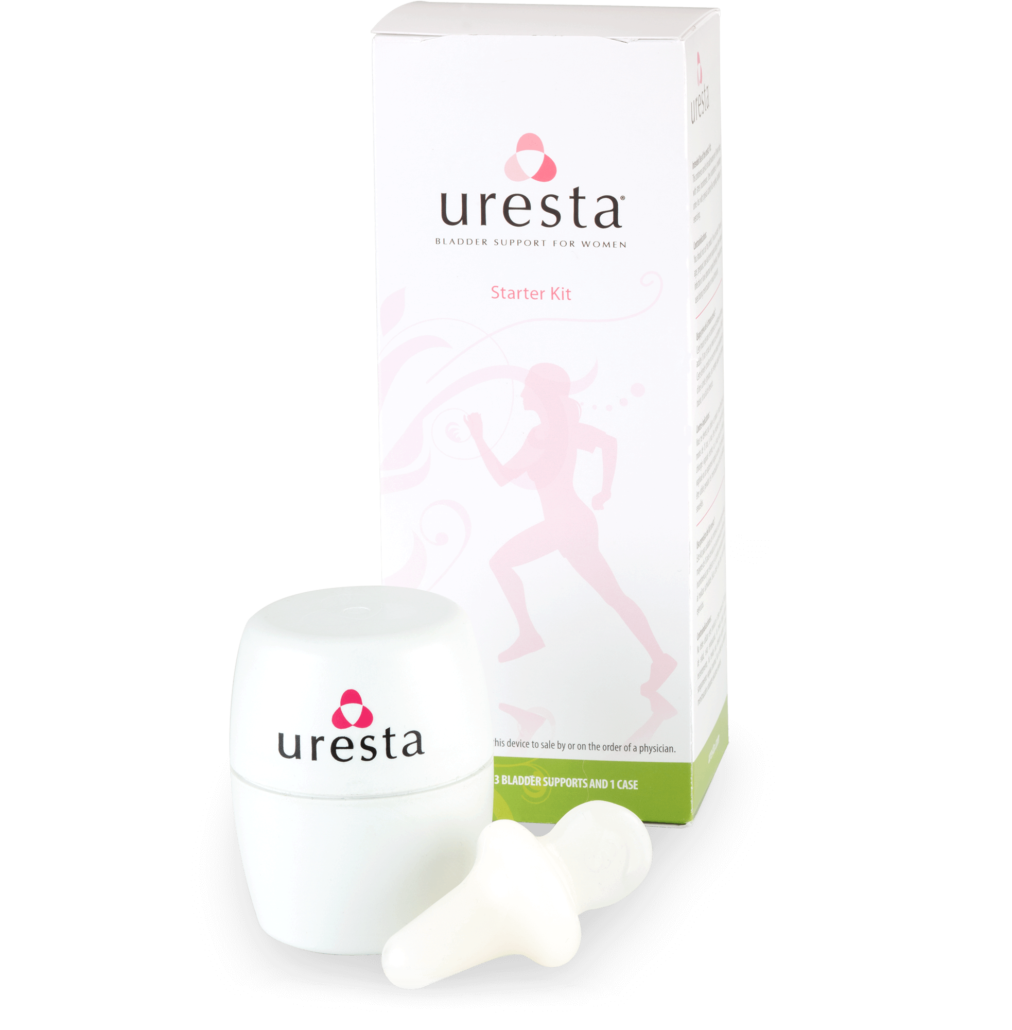 'Liberating', 'life-saver', 'gamechanger' are just a few of the words women use to describe Uresta (just check out our testimonials). After years of putting up with leaks, using pads, and limiting their activities, women find Uresta makes a huge difference, physically and mentally. It's the quality device that will definitely improve the quality of your life:
Exercise, sneeze, cough, laugh, and jump without worry
FDA and Health Canada cleared
Hypoallergenic medical-grade resin
Doesn't absorb odors or bacteria
Doesn't increase infections
Wear all day, or just when exercising
Invented, created, and made in Canada
Finally, get rid of the unwanted pee.
Don't let unwanted pee get in the way of exercising, or your life. Uresta is the gamechanger you've been waiting for. It's safe. It's comfortable. You can easily insert and remove it yourself. You can wear it all day and it's reusable. It's the little device that does a lot.
Take our free assessment to check if Uresta will work for your bladder issue, then discover just how it will transform your life.
How Does Uresta Work?
Where does it go?
Inside your vagina, not your urethra where your pee comes from. It goes in a similar position as a tampon, but it doesn't absorb pee (it's not even in your urethra remember).
Uresta isn't a plug.
You read right, this isn't a plug – it gently presses up against the vaginal wall to close the urethra on the other side – meaning pee can't escape. You can still pee with it inside you though – the natural pressure of peeing opens your urethra so pee comes out.
Is it a disposable?
Nope, one of the best things about Uresta is it's reusable. It's made of hypoallergenic, medical-grade resin so you just wash it with soap and reuse it. It also doesn't absorb odours, bacteria or cause UTI or other infections!